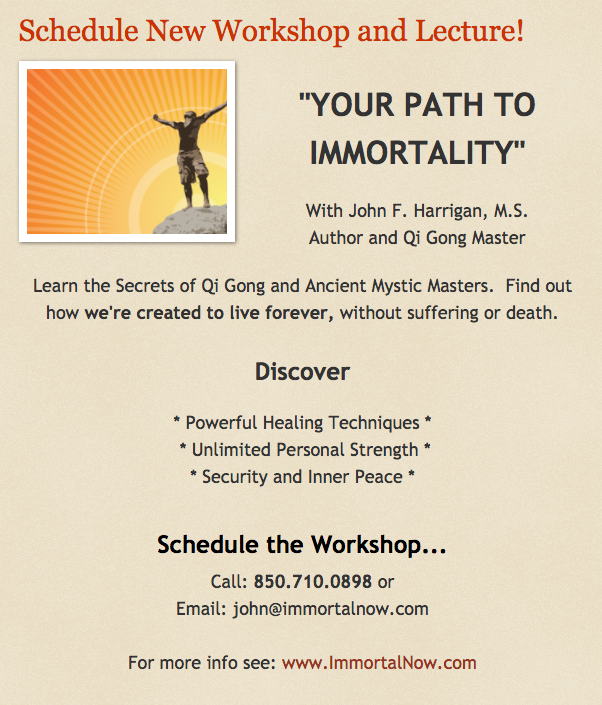 The New Immortality Workshop Presents…
The Secret to Immortality: How We're Designed to Live Forever!
Know the Secret to Life: Why are you here? What is your purpose on earth? Who is the real you?
Discover Your Infinite Human Ability: the authentic you has absolute peace, unlimited strength and deep personal power.
Create the Life You Want: Find out how you create the world, your life and self. Take command and make the life you want.
All activities move toward longevity activation — with better health, improved strength and accelerated wellbeing.
The Immortality Process restores
us to optimal human form, resulting in…
Deep Inner Peace
Strength & Stability
Longevity & Immortality
For More Workshop Information and Rates…
email: john@immortalnow.com
call: 1.850.710.0898