What's Qi Gong?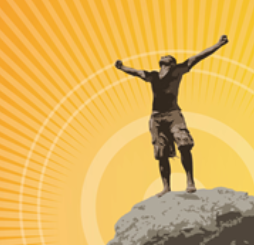 Qi Gong is an ancient Chinese healing art for:
Peace of Mind
Deep Inner Strength
Physical Immortality
New Video for YOU!
"Five Organ Breathing" — a Qi Gong exercise — is a simple, safe and easy way to strengthen your internal organs, as well as your spiritual and psychological self.
Five Organ Breathing will help you on your path to physical immortality.
Are you ready to give Qi Gong a try? Let's go!
See the exercise below…
Your instructor will be John F. Harrigan, Jr., M.S., a Qi Gong Master and specialist in Medical Qi Gong.
Qi Gong Video – Five Organ Breathing
About John
John is Sixth Generation Wu Dan Gate Qi Gong Master, member of The Qi Gong Longevity Society and Lifelong Student of Dr. Wang Xue-zhi, Chairman of the 5th Generation of Wu Dang Gate.
Dr. Wang
Dr. Wang is an internationally renowned Qi Gong Grand-master, Professor and Traditional Chinese Physician from Beijing, China.
Dr. Wang is recognized as the reincarnation of the Tibetan Wisdom Medicine Buddha.
More about Qi Gong…
Qi Gong is a health practice impacting body, mind and spirit.
Medical Qi Gong is the "Third Pillar" of Traditional Chinese Medicine.
A self-healing system of gentle movement, Qi Gong includes meditation and focused breathing.
The National Institutes of Health classify Qi Gong as a "Complimentary Health Approach" used for "Integrative Health."
www.QiGongClass.com
See John's website, www.QiGongClass.com, and discover:
John's Qi Gong credentials
Further information on Qi Gong
How to strengthen your life in a powerful way!
A Bonus for You Now!
Below is a special Part One of the above exercise, "Five Organ Breathing."
It includes a demonstration of the movement of Qi (Life Energy) during the exercise.
Click on the video to take a look…